All images are sent to the EyerCloud system* and can also be sent to a FTP server or compatible medical records. Click on "Options", "Syncronization", "Servers" and the icon
to add.
*Function not enabled for the USA.
To be redirected to
EyerCloud
, use Chorme or Firefox browsers.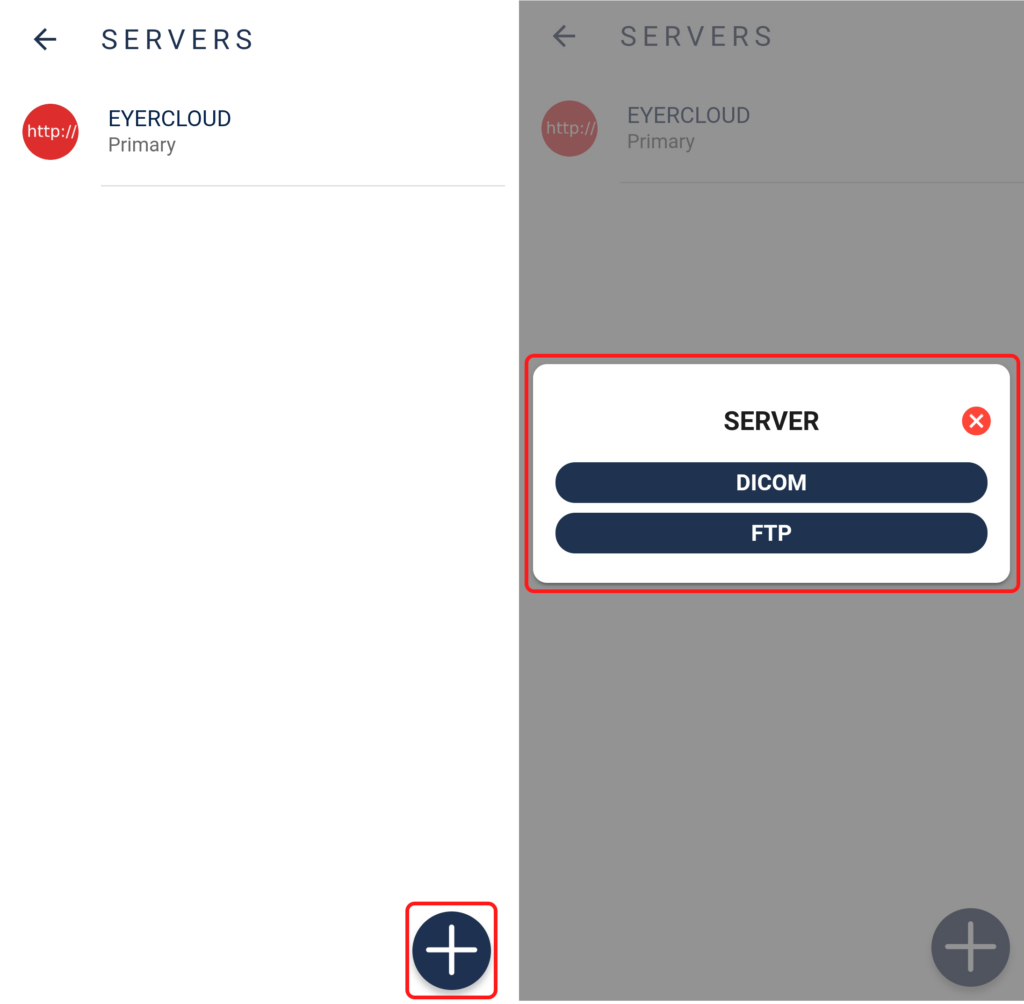 Common server setup
Any type of server requires defining information:
1. Action: Defines server action behavior:
a. Primary: Base communication server (EyerCloud). Cannot be removed, only deactivated;
b. Mirror: All the information generated in the device will synchronize with all mirror servers, further than primary server;
c. Contingency: Runs only in case of primary server failure;
d. Manual: Remains available for sending data. It runs only when manually selected;
e. Deactivated: Server is deactivated;
2. Name: Server ID, which does not need to be unique..
3. Key: Generated automatically, based on server name. It must be unique and needs to consist of three characters (from A to Z, capital and/or lowercase) and three numbers (from 0-9).
FTP server setup
Fill the following informationto use FTP servers:
1. Server address;
2. Server port;
3. User name;
4. Password;
5. When activated, this option enables sending only a DICOM file. Exams such as stereo are not sent.
Questions? Get in touch :D
Customer support
suporte@phelcom.com.br
Click on the number below and contact us
+55 (16) 99732-2040